Mind
wants to get people to lift their mood, not their phones. Smartphones and Social Media have been linked to diverse mental health issues in the past, whereas crafting has shown to have the exact opposite effect.
Picking up a craft can reduce depression, insomnia & stress while boosting your overall mood.
The campaign features traditional hijacked phone print ads and focuses on reaching the target audience in their Social Media timeline. A new in-app integration allows people to lay aside their phones while focussing on their craft, rewarding them by unlocking tutorials & templates.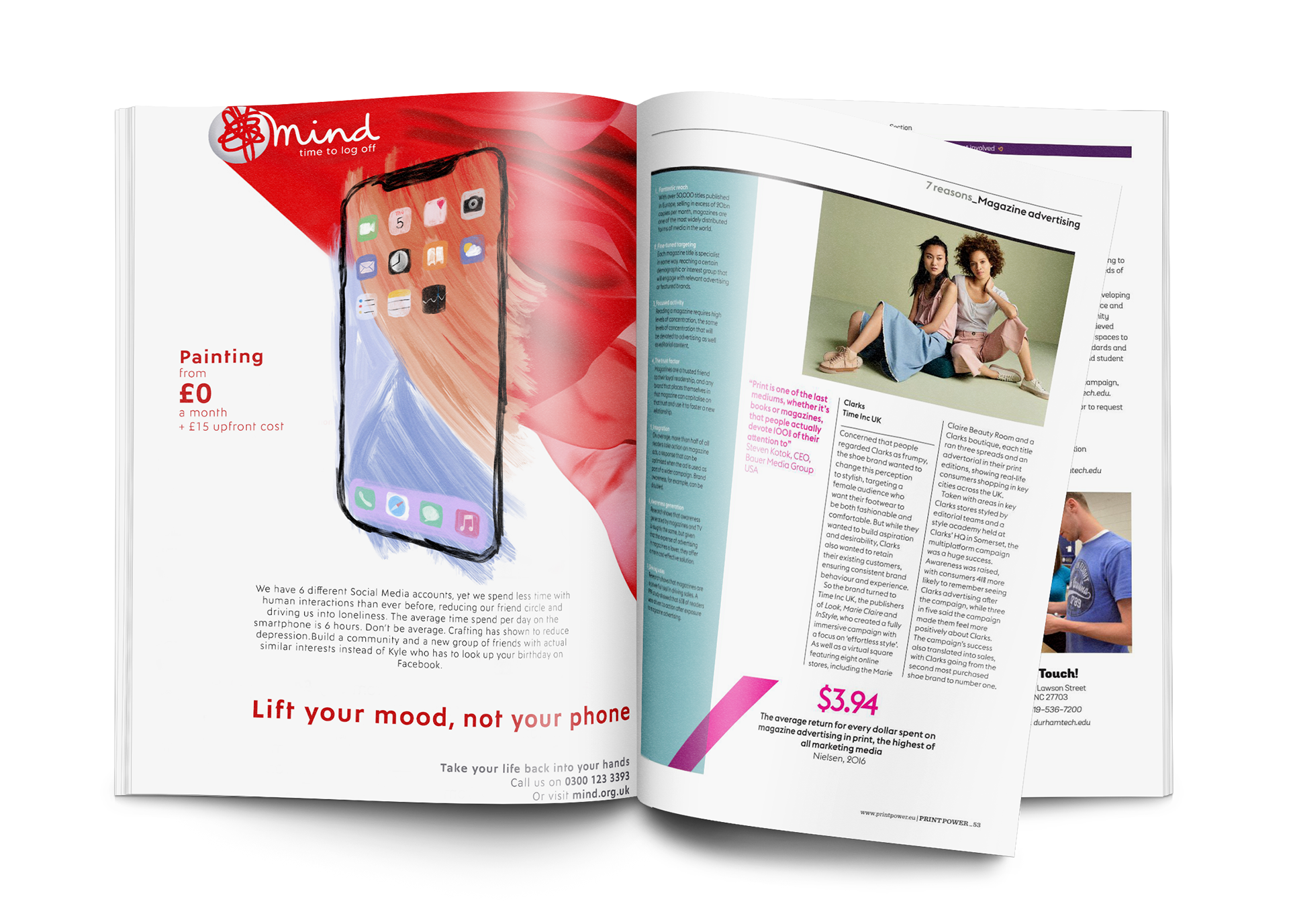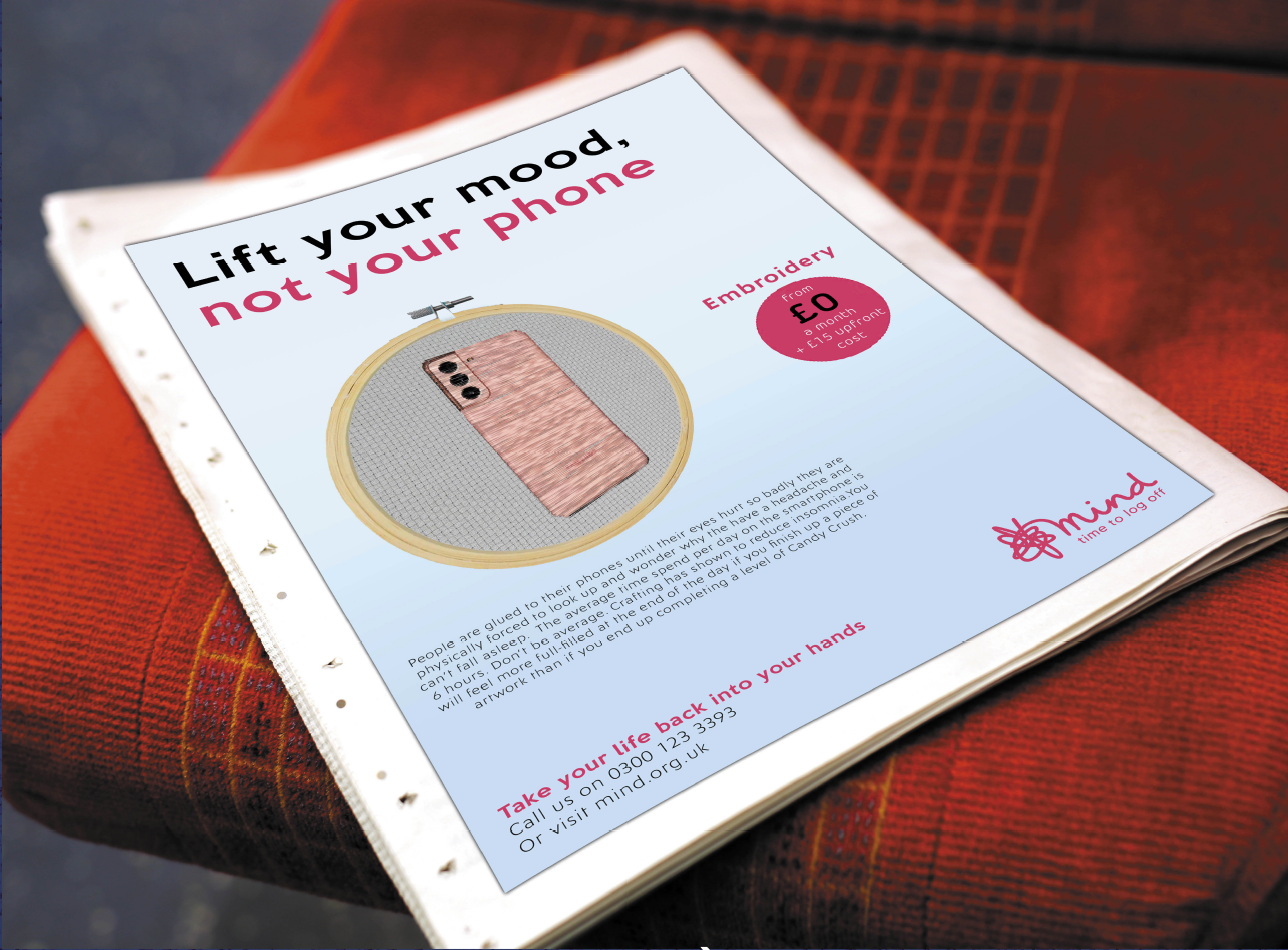 How can we assure people don't get distracted by their phones while crafting?
With the 'Mind at work' in-app integration, people have to lock their phones while crafting. During this time, the only thing they can use their phone for is to look at crafting instructions.
If they succeed to not use their phone for 2 hours, they unlock a new tutorial & templates for a different craft.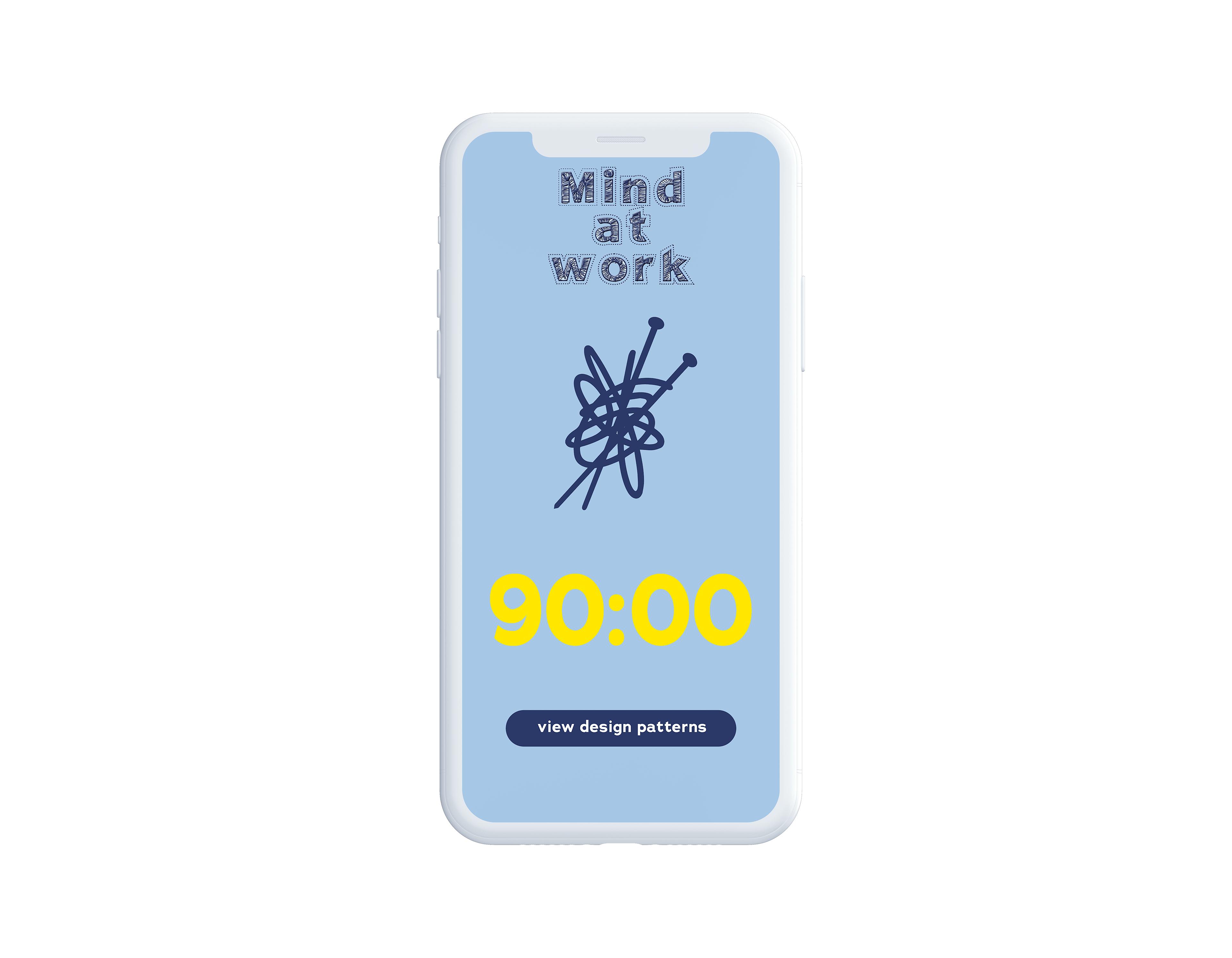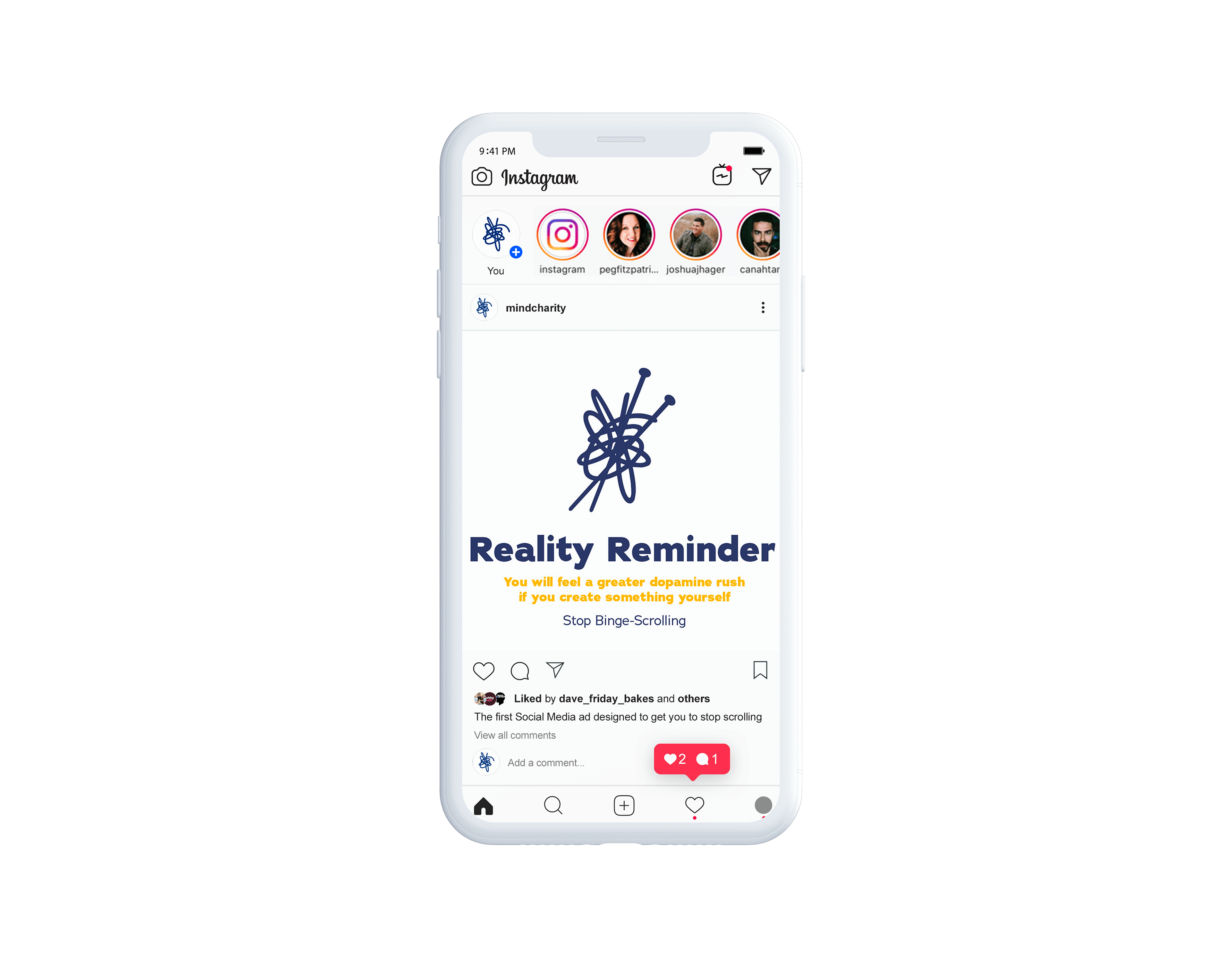 Sometimes all it needs is a reminder how long you have been scrolling. This is where
Mind
comes in with Social Media ads breaking your Social Media streak.